Adult Groups
Kol Emeth has a number of active social groups for adults of different ages and life situations. Many of these activities are open to everyone, whether or not you are a member.
Jump to:
TKEYA (The Kol Emeth Young Adults)
Women's Group
Men's Havurah
TKEYA (The Kol Emeth Young Adults)
TKEYA (The Kol Emeth Young Adults) is a social group for Jewish young adults in their 20s and 30s. We are proud to affiliate with Congregation Kol Emeth, but everyone is welcome. No affiliation or membership to Kol Emeth or any other organization is necessary.
We host a variety of events throughout the year, including at least two every month. Previous events have included an Erev Rosh Hashanah dinner, a challah bake-off, and a Shabbat afternoon discussion group. We're serious about being Jewish and serious about having a good time.
Previous events include: Veggie Grill Night, Sunday Afternoon Ice Skating & Hot Chocolate, Game Night and more!
You can receive updates on our events in three ways: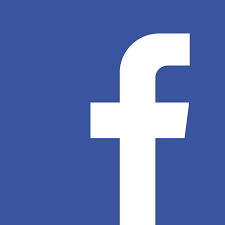 Through our Facebook group: request to join the group and we'll add you. On Facebook, you will be able to see who else is coming to events.
Some TKEYA events are also cross-posted to the Bay Area Jews Meetup group.
For direct questions, you can contact us.
Join TKEYA on Shabbat
We invite you to join us Shabbat morning at Kol Emeth. Services begin at 9:15 and kiddush lunch is around 12:15. Thinking about coming? Feel free to email us a few days in advance so that we know to look for you.
Don't read Hebrew? Fear not! Kol Emeth uses a modern siddur (prayerbook), Lev Shalem, with much of the service transliterated (i.e, the Hebrew is spelled out in English).
If you would like more details about who we are and how we operate, you can read our policy document. This includes information such as our kashrut policy and the way we choose events.
---
Women's Group
Our Women's group has a semimonthly study group (which always welcomes new members) and an annual retreat into the redwoods. More can be found on our Women's Group page.
---
Men's Havurah
The KE Men;s Havurah provides opportunities to make new friends/connections within the KE family in an informal setting around fun events. The group also provides opportunities for KE men to support each other -- provide perspective, advice, connections, and support during challenging times/transitions.
Typical events include BBQs (our first event), easy nature walks and refreshments (e.g., Baylands and Shoreline Café), Kosher pot lucks / picnics at member's homes, brunch at Izzy's Bagel, Israeli/Jewish movie nights, attendance at a baseball game, guided discussions around a particular men's topic, and invited speakers on topics such as Judaism/Israel, science, and social issues.
To learn more about the Men's Havurah and find out about any upcoming events, please click here.
Sat, June 10 2023 21 Sivan 5783