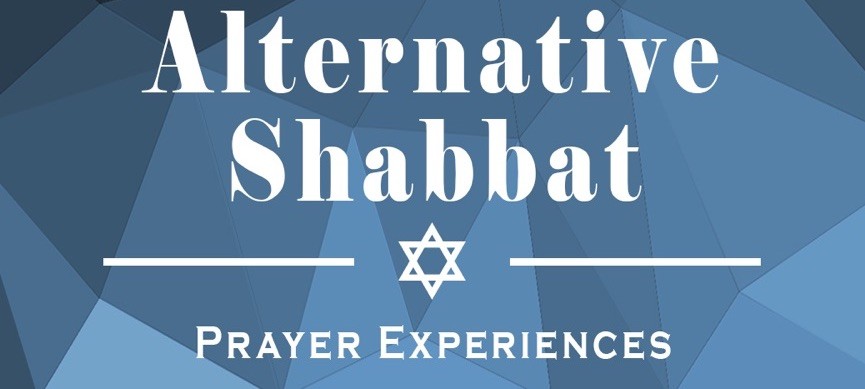 Alternative Prayer Options
Please check our calendar for the next service!
On various shabbats throughout the year we offer opportunities for alternative ways to pray.
Daven & Dine
Open to everyone in our community, this monthly program offers congregants an opportunity to welcome Shabbat together. After singing and davening Kabbalat Shabbat and Ma'ariv, we enjoy a delicious meal prepared especially for this event.
This is a wonderful way to meet new people, see old friends, and celebrate Erev Shabbat. Our meals typically include soup, a main course, a salad, a vegetable and/or grain side, and dessert. There are always vegan and gluten-free options.
Kol Sasson
On the second Shabbat of each month is Kol Sasson, a joyous exploration of Jewish song and learning. This group, led by Cantor Sharon Bernstein from Sha'ar Zahav, focuses on great singing and a lively Torah discussion.
Contemplative Service
On the third Shabbat of every month. Ever want a service with fewer words? Join Rabbi Amy Eilberg in singing extended soulful chants of short segments of prayer, interspersed with moments of silence, to draw the prayers deep into our hearts.
Torah Study with Nechama Tamler
On the fourth Shabbat of every month. You are invited and warmly welcomed to spend an hour looking at a few nuggets in the weekly Torah portion and mining the words and phrases to uncover possible meanings that can be applied to our lives, right now. We'll spend time in hevrutot (pairs) or small groups discussing the ways the words of the parasha (portion of the week) could be relevant to each of us in different ways, and enjoy the multi-vocality of the text. We'll use the Etz Chayim humash with the JPS translation—please feel free to bring another translation to spice things up.
Nechama Tamler teaches (and learns from) adults in a variety of settings; currently she co-facilitates study groups on the Peninsula focusing on popular Israeli culture with a new curriculum she co-designed, ISRAEL BONDS: Traditional Texts Meet Israeli Pop Culture. Most recently she published a book of poetry, Each Holy Breath, available on line. She has taught at the Florence Melton Adult Mini School at several JCCs, the Feast of Jewish Learning, Limmud and Bible By The Bay. She also facilitated professional development for synagogue school teachers in synagogue schools, sponsored by Jewish Learning Works (formerly BJE.) Before returning to her passion of teaching and learning, Nechama held professional staff positions at the JCF and the BJE for over 20 years. She graduated from UC Berkeley and earned her MA in n counseling psychology from the Univ. of Santa Clara. She also participated in the Mandel Jerusalem Fellows in Israel. Nechama lives in Palo Alto with her husband, Howard; they have been members of Kol Emeth for over 30 years, raised their 3 children here, and are now reaping the dividends, with five grandchildren (four of whom are local.)
Mon, January 25 2021 12 Shevat 5781