Kol Emeth Men's Havurah
Welcome to the Kol Emeth "Men's Havurah" web page! The Men's Havurah provides opportunities to make new friends/connections within the KE family in an informal setting around fun events. The group also provides an opportunity for KE men to support each other -- provide perspective, advice, connections, and support during challenging times/transitions.
We hold a Havurah event about once a month. Events that were held in the past year include: KE Succah building/Havurah social gathering, an easy nature walk at the Baylands guided by a birding expert followed by lunch, Bocci Ball followed by dinner at Oren's Humous, and a movie about the life of Golda Meir.
Planned upcoming events include: a BBQ at a Havurah member's home, a hike followed by lunch, and a movie about the founding of the Israeli Air Force. To check out our next upcoming event, scroll down to the "upcoming events" section, below.
To be included in the Men's Havurah Roster and receive email announcements about upcoming Havurah events, please fill in the "Email List Registration" below.
All in-person men's Havurah events require that participants are vaccinated for COVID-19.
The Havurah is led by a volunteer group of nine KE Men. We would be delighted to hear your suggestions and offers to lead/host a future event. Please contact Mark Tischler with your ideas and questions:
cell: 408-507-4525 mrtischler@aol.com
WUNDERLICH HIKE MEN'S HAVURAH
SUNDAY JULY 24, 2022

We are planning a beautiful and peaceful walk in the woods. Wunderlich Park has a variety of trails in varied ecozones, including chaparral, deciduous forest and coastal redwoods. The trails are moderately easy to moderate in difficulty, however, all include some uphill. We recommend 2 alternative hikes:_
Salamander Flat: A 2.6 mile hike primarily through the redwoods to the pretty pond at Salamander Flat. Estimated walking time 2 hrs with elevation gain of 650 ft
The Meadows via Salamander Flat. This is a mostly shady 5 mile hike with a detour to Salamander Flat via redwood-forested Madrone Trail & Redwood Trail. The Meadows has great vistas of San Francisco Bay. Estimated walking time 3 hrs; elevation gain 1100 ft.

For those interested (and hungry), we can meet up for lunch afterward at Buck's in Woodside. For those who want to skip the hike, just go directly to the restaurant.

Parking can be limited at Wunderlich and carpooling is recommended.

Please wear good shoes and sunscreen and bring water.

Those who want to go on The Meadows hikes should meet at the park at 8:30.
For the Salamander Flat hikes, let's meet at 9:30.

Please indicate which hike you plan on taking, and if you will meet us at noon for lunch.
For more information contact Phil Metz: philmetz@gmail.com .
Men's Havurah BBQ
Sunday, June 12, 2022, 4:00pm - 7:00pm
Join the Kol Emeth Men's Havurah for a fun-filled afternoon BBQ. It'll be a great opportunity to meet, chat, eat, drink and kickstart the summer with other Kol Emeth Men. The Havurah Leadership team will be there to provide a review of our planned upcoming events so bring your ideas for events and interests.
Chef Marc will prepare an all-vegetarian menu, featuring a variety of "sausages", "burgers", and grilled corn and other veggies. And, of course, munchies, drinks (soft, medium, and hard), fruit, and desserts. You can work off your meal at the basketball hoop, ping-pong table, or corn-hole pitch (which requires even less athletic prowess and serious intent than bocce ball!).
All participants must be vaccinated for COVID-19.
Address to be received upon registration.
Price: $36
All proceeds cover the cost of the event. Remaining funds will be allocated for future Men's Havurah events.
We look forward to a fun afternoon of good food, conversation, and friendship – so please attend!
Questions?
Feel free to contact Marc Bader mbader68@gmail.com or Lee Erman lerman433@gmail.com ​​​​​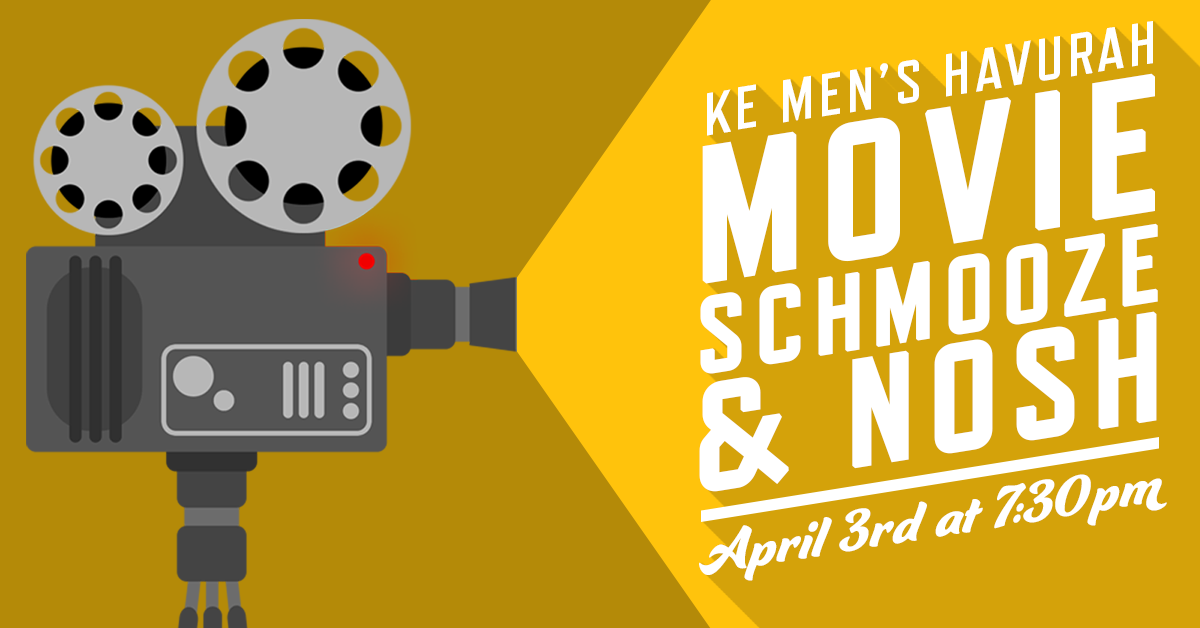 Film "Golda's Balcony", a one woman show by Valerie Harper
(We'll schmooze, eat and drink first, then watch the movie.)
Valerie Harper plays Golda Meir in a one-woman show with archival films in the background. A film about a fearless woman, Israel's first female Prime Minister, who served during the Yom Kippur War when Egyptian troops stormed across the Suez Canal, overwhelmed the surprised Israeli troops, and Golda's superhuman efforts to avoid disaster. She brilliantly depicts Golda's struggles and frustrations with the Israeli generals including Moshe Dayan. Impressive and moving are the moments of Golda's efforts to persuade Kissinger to have Nixon send help to Israel. If she did not succeed it would be, as Dayan stated, the third destruction of the Temple. There are also very touching, and at times humorous, scenes of Golda's life, including: coming to Israel from the U.S. and becoming one of the first pioneers.
Please bring some snacks or drinks to share accordingly to your last name:
A-M: Bring a Kosher drink (wine/spirits or non-alcoholic)
L-Z: Kosher Nosh (cake, cookies, ice cream, fruit).
(Those bringing drinks/food can check KE Kashrut guidelines here:
https://kolemeth.shulcloud.com/faq.html#food. Click on the "Kashrut Guidelines" link to open the document and then scroll down to potlucks.)
KE will provide all of the paper products and plastic cutlery.
Please note, you must be vaccinated to attend KE Men's Havurah events. Be sure to wear your KE name-tag to event! If you have not registered for the KE Men's Havurah email roster to hear about future events, please, click here to do so.
We look forward to seeing you there!
KE Men's Havurah
Tue, September 26 2023 11 Tishrei 5784