KEnnections: Jewish Content & Community for Ages 0-18
Come KEnnect with us! Click on the links below to enroll in KEnnections:
Making connections is the best way to describe how we learn at Kol Emeth. Whether it's making connections with new friends and teachers, or making connections between our Jewish texts/traditions and the enrichment activities we love, a deeper sense of Jewish identity happens here. By combining Hebrew language acquisition with games and word play, and Jewish content with art, music, drama, and more, our students learn with curiosity, creativity, and joy. This type of learning lays the positive foundation for lifelong engagement.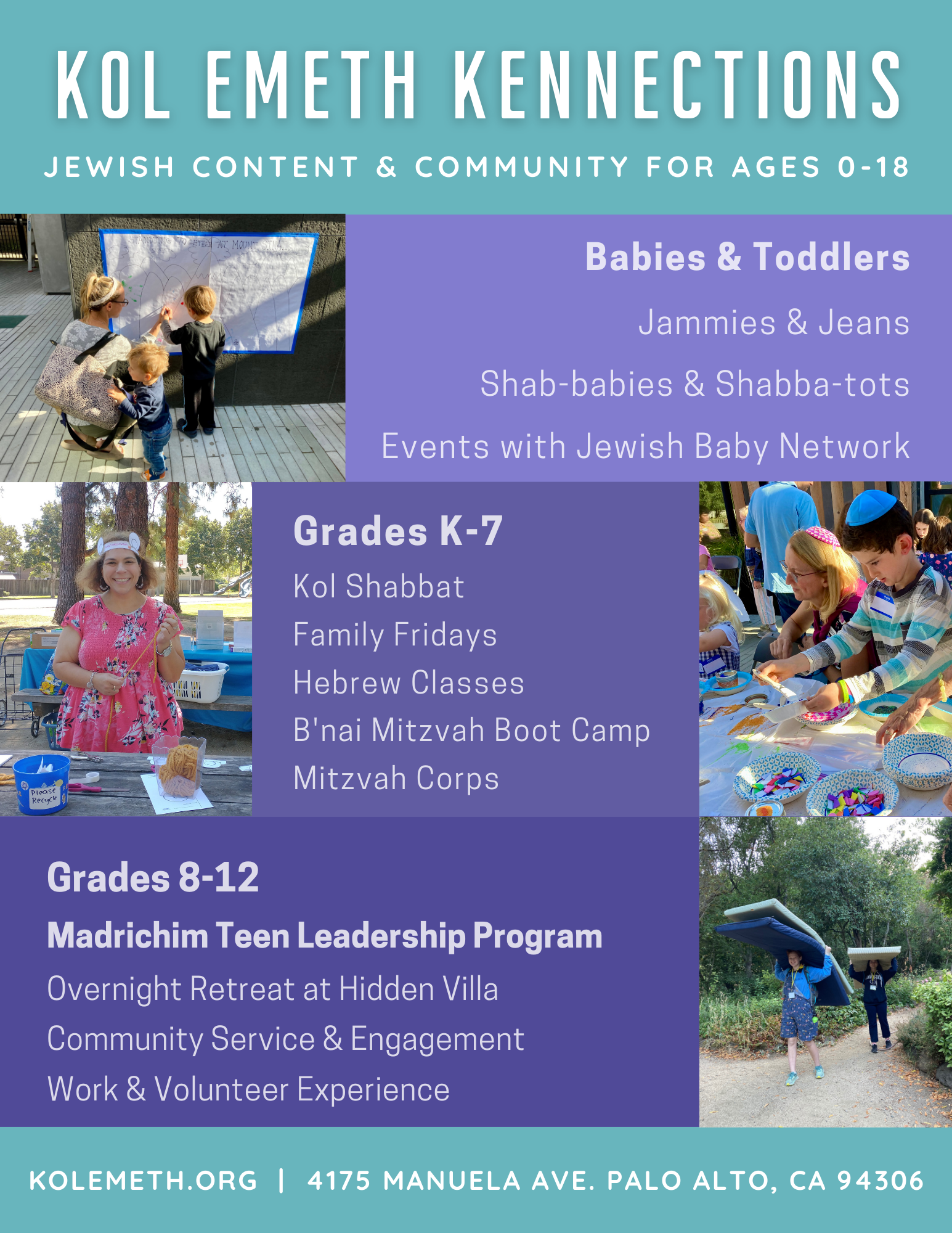 Tue, September 26 2023 11 Tishrei 5784